Healthy & spooky Halloween treats for the kids
Halloween is almost upon us!
If you're looking for a fun & healthy alternative to candies and chocolates, here are a few hauntingly wholesome ideas that are perfect for any Halloween party or snack. And the best part? They are as simple to make as they are fun to eat! Thanks so much to our sponsor Fields for allowing us to share this with you!
Banana Ghosts + Tangerine Pumpkins
What you need:
Bananas
Tangerines
Cucumber or celery
Chocolate or raisins (we indulged and used Betty Crocker Chocolate Frosting)
What to do:
Peel and cut each banana in half. To help the ghosts stand up, you may need to cut the bottom of the banana at an angle.
Apply the chocolate or raisins to the bananas to make ghost eyes and mouth.
Peel the tangerines.
Take a piece of cucumber or celery and cut it into small pieces to make stems for the pumpkins. Insert the pieces into the tops of the peeled tangerines.
Spiders on a Log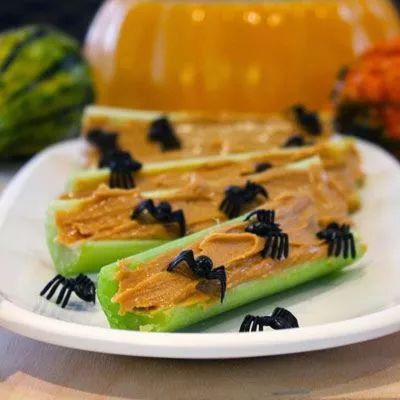 What you need:
Celery sticks
Peanut butter
Olives or raisins for edible spiders
What to do
Wash celery sticks then halve lengthwise.
Spread on the peanut butter.
To make the spiders – slice the olives in half, lengthwise. Then cut one half of each olive into 8 thin slices, lengthwise, and assemble.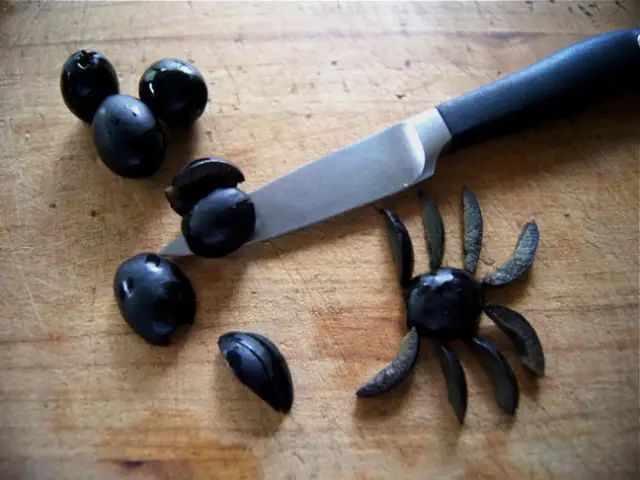 For an easier alternative, use raisins to make Ants on a Log.
Green Goblin Smoothie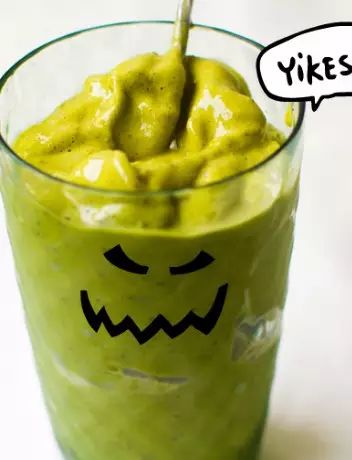 What you need:
One cup of fresh spinach
Two cups of pineapple chunks, fresh or frozen
Two ripe bananas cut into chunks, fresh or frozen
One cup of freshly-squeezed orange juice
What to do:
Blend all ingredients. Draw faces on plastic cups or drink through a silly straw!
There you have it – easy Halloween treats that are minimal on the sugar front, kid-friendly and sure to be mom/dentist approved.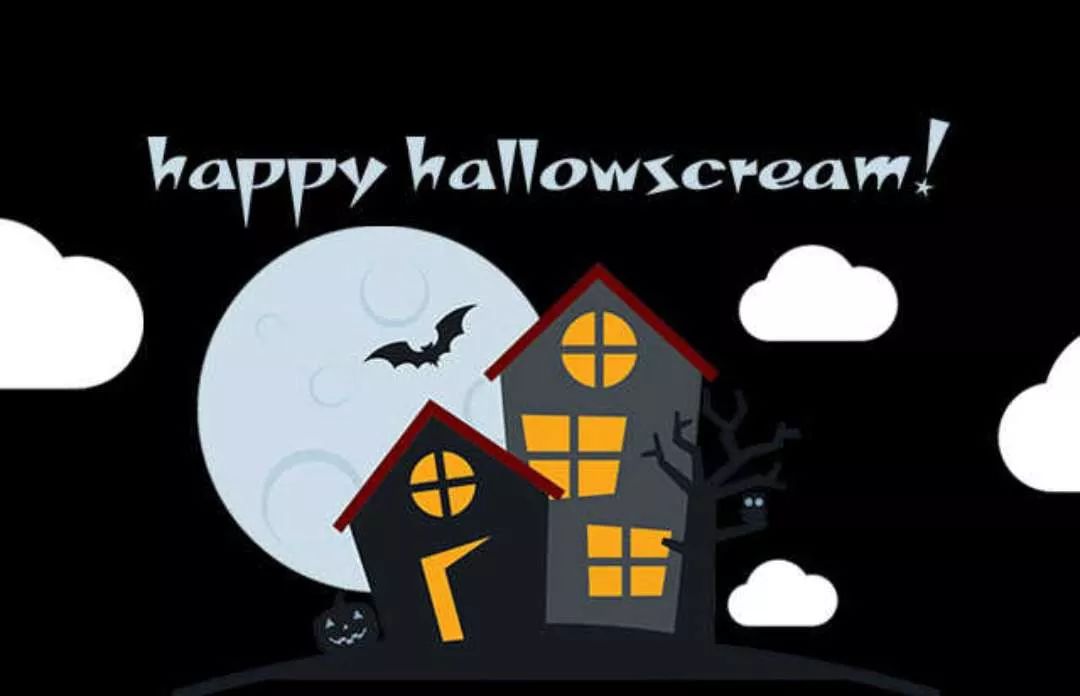 Of course, you can buy all the ingredients that you need online at Fields!