In this strange and confusing time, we are happy to share some free virtual events from organizations in the community. If you have any questions, please contact the organizations directly.
Shanghai Lovefest Zoom
April 28 – May 2, 8AM – 10AM
Shanghai Lovefest is a 5-day free online event that brings together musicians, healers, and meditation for our friends in Shanghai. It is organized by Peggy Liu, Tbird Luv and Andrew Chang. Peggy Liu, who used to live in Shanghai, is one of China's leading environmentalists and head of JUCCCE. Tbird Luv (also known as Tonya Ridgely) is a Shanghai expat who teaches self-love through healing and music. Andrew Chang currently lives in Shanghai and supports climate solutions that accelerate the clean energy transition.
Scan the QR code in the flyer to join the event group for more details.
DJ BO's Kids DJ Dance Party
April 30, 3PM – 4PM
Did you run out of activities for your little ones in this lockdown? Keeping your kids entertain these days can be challenging. So DJ BO has come to save all the Shanghai parents in lockdown that do not know what else to play.
Home Spa & Makeup Sessions
May 4 – May 6, 5PM
(Recommneded age: 6-12 yo)
Come and join DOUCEA for the second version of their beauty club! This free online session includes a DIY facial mask and touch of makeup. Join to enjoy 40 minutes of fun and relaxation.
Every Thursday, 7:30PM
This recent lockdown drives even the introverts among us crazy for lack of social interaction. If you miss being with other human beings, join Community Center Shanghai (CCS) Lockdown Social Club. Each Tuesday there is an opportunity to hang out with new and old friends virtually while partaking in fun activities like Bingo Night or Happy Hours. We know nothing compares to face-to-face interaction. Nonetheless, until we can enjoy that again, take advantage of this group and explore a new kind of social dynamics.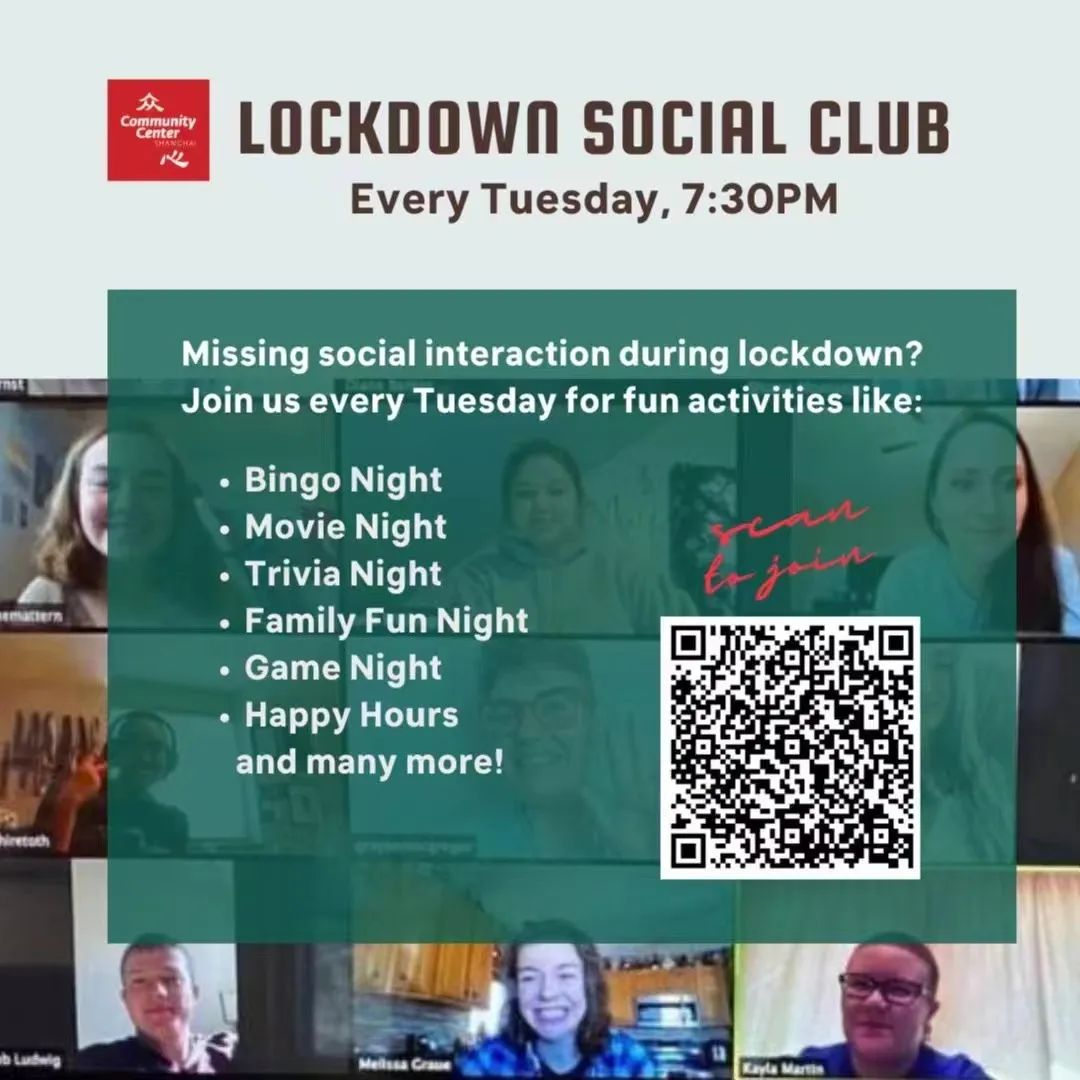 Kung Fu Classes Online
10AM – 10:45AM, Sundays
4PM – 4:45PM, Mondays, Wednesdays & Fridays
Star's Kung Fu has been offering free Kung Fu classes online since the beginning of lockdown – parents and kids love it! They aim to help people to have a happy, energetic moment during this challenging time, and would be happy to see more people join their sessions.
Camp T-Shirt Design Contest
Designing Deadline May 5
Join Camp Greenwoods on this Camp T-Shirt Design Contest where your design could win prizes & be uploaded to their online store! With partial proceeds given to a charity of your choice. Get involved!
This competition is open to everyone – whether you have been to Camp Greenwoods or not!